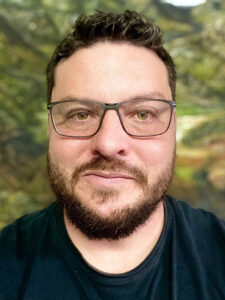 Robert Burne was born in June 1982 in a dusty town in South Africa.
As a child, Robert loved reading and would happily sit for hours in classrooms reading while teachers grew increasingly irritated.
Encounters with The Lord of the Rings and The Chronicles of Narnia entrenched Robert firmly in the fantasy world. He spent many beautiful afternoons tucked up in the city library, reading everything he could get his hands on.
Soon, Robert began to run out of books to read and so, naturally, began to write his own stories which were, just as naturally, terrible.
Aspiring to be an author
One day, he wrote a story in high school for which he was awarded 104%. This pretty much cemented in his mind that he wanted to be an author.
In 2000, Robert enrolled at Nelson Mandela Metropolitan University as an Information Technology major. This was a mistake as he has been working in the IT field ever since. From 2004 to 2007 he began studying English, Sociology, and Psychology and reignited his passion for writing.
National Novel Writing Month
At the same time, he serendipitously discovered the world of NaNoWriMo (National Novel Writing Month) and used it as a way to force daily writing.
Robert's fondest memories come from his time working in a school, shepherding children through the NaNoWriMo process and helping them bring their own stories to life.
Robert has not stopped writing since and claims he will die chained to his keyboard.